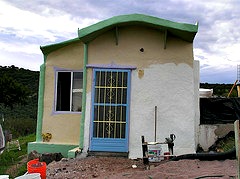 Painting the exterior of your home will give your property a tremendous lift … if it's done the right way. Read this description to find out the whys and hows — the best reasons and correct methods to paint your house's exterior.
WHY PAINT YOUR HOUSE
Cost
A well done exterior paint job is a relatively cheap whole-house fix. It is true that the amount of preparation work required will cause the cost to paint your whole house's exterior to vary quite a bit. Still, tasks such as pressure washing, scraping, mold removal, caulking, lead paint remediation, and priming are well advised to keep your house in good shape, as well as to help the new paint adhere. Don't skimp on prep work, as it is usually the most important part of the project.