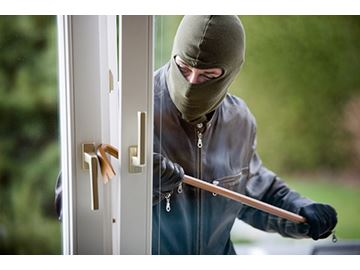 At Dalton Timmis Insurance in Midland, we know how much your home means to you and your family. That's why it's very important that you take measures to burglar-proof your property.
Burglary is always a crime of opportunity. Most burglars attack during the daytime when dense bushes and trees protect them from view and the building appears unoccupied.
To best protect your home, look at it from a burglar's perspective. What are the vulnerable parts? Take a few simple and inexpensive steps to make sure your home is not an attractive target.
The following are some tips to help you prevent a burglar from entering your home.
Lock all doors and windows before leaving.
Make your home looks occupied at all times.
Keep your shrubbery cut back so that it doesn't block windows and doors.
Home burglar alarm systems are a great deterrent. Even if you have an alarm system, don't neglect the other security measures available to you. An alarm provides an extra layer of security, but is no replacement for good common sense.
READ MORE HERE