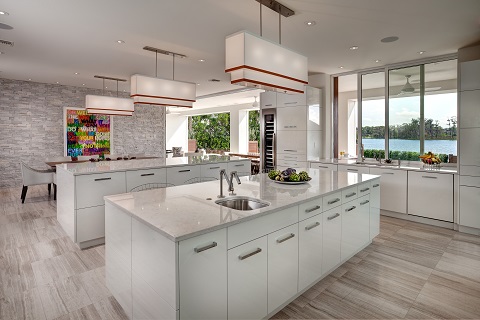 If you asked the 11-year-old Phil Kean what he wanted to be when he grew up, he would have told you an architect.
It's not often someone actually pursues a path they identify at such a young age, but Kean — who is one of the largest custom homebuilders in Florida — has done that and then some. His design/build firm, Phil Kean Design Group, includes interior design, as well as a new offshoot offering a line of semi-custom homes dubbed WAYCOOL Homes.
An early advocate of green building, Kean has amassed an impressive number of accolades and awards from industry groups, consumers and the media for construction, architecture, design and energy efficiency. His homes have garnered a number of Best in American Living Awards from the National Association of Home Builders (NAHB) and he often receives top honors in multiple categories at the Southeast Building Conference (SEBC). In fact, his homes earned more than 20 top awards at the 2012 SEBC. In 2013, he was the National Association of Home Builder's Custom Home Builder of the Year. Even his firm's service received a "Best of" nod from home design site Houzz.
Spend even a few minutes with Kean and his easygoing, engaging manner and ability to translate his vision for homes and architecture into a language that the average person can understand — a rare skill for an architect — impresses.
FULL STORY HERE