Not only does Chattanooga offer a large variety of entertainment venues & restaurants available any time you visit, but the city also hosts an assortment of festivals throughout the year, suited to please every type of music lover. Here's a guide to all things music happening in Chattanooga.
Discover  Chattanooga Music on Spotify.
Lonely Planet named Chattanooga in its Top 10 U.S. travel destinations for 2018. They also created a Spotify playlist highlighting some of the best artists to come out of the Scenic City. From Bessie Smith to Clyde Stubblefield to Angel Snow to Kane Brown, enjoy the soulful sounds and wild country of #CHAmusic. Click here to access"Chattanooga, A Playlist by Lonely Planet" on Spotify.
Join NPR's Travel Show "Journeys of Discovery" as correspondent Tom Wilmur talks about the thriving live music scene in Chattanooga, TN and the 75th Anniversary of Glenn Miller's "Chattanooga Choo Choo" song. Listen here: "Gig City" Chattanooga, TN – Where Live Music Thrives
TENNESSEE MUSIC PATHWAYS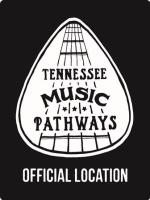 From north, south, east, to west, Tennessee is a state with a strong music heritage. Whether you like country, rock, soul, blues, bluegrass, R&B, or jazz, there is a music experience for every type of music lover spanning the entire state. That's why the Tennessee Department of Tourist Development created the Tennessee Music Pathways project, an initiative that connects the traveler to the rich music history of Tennessee through people, places and genres that make Tennessee the Soundtrack of America.
Did you know the last week of February has been officially declared Tennessee Songwriters Week?
CHATTANOOGA WINS GRANT FOR THE THIRD YEAR TO PRESENT THE LEVITT AMP CHATTANOOGA MUSIC SERIES
In 2018 The Mortimer & Mimi Levitt Foundation named Chattanooga, Tennessee as one of 15 small to mid-sized towns and cities across America to win a Levitt AMP Grant Award of $25K in matching funds to present a free concert series on the lawn of the Bessie Smith Cultural Center. Jazzanooga submitted its Levitt AMP proposal and will oversee the production and talent booking for the series. Jazzanooga is partnering with the Chattanooga Convention and Visitors Bureau, Bessie Smith Cultural Center, and the City's Office of Multicultural Affairs. Read more here.
WALKER THEATRE AT MEMORIAL AUDITORIUM
In addition to the mid-sized Main Hall with its large stage and seating capacity, Soldiers & Sailors Memorial Auditorium also houses the intimate and newly updated Walker Theatre located upstairs from the main level, with a seating capacity of 851. Leading up to the October 2017 reopening, the Tivoli Theatre Foundation invested $325,000 in renovations, including the installation of state-of-the-art sound and lights, as well as an updated lobby, artist dressing rooms, and audience seating. The Walker Theatre has hosted intimate performances from artists like Lyle Lovett, Indigo Girls, Mac DeMarco, 'Weird Al' Yankovic, and Henry Rollins. 
SONGBIRDS 
Songbirds is a guitar-oriented, pop culture experience for the whole family. Explore the collection of over 500 rare, vintage guitars and experience American history as you walk through the revolving exhibits on the campus of the world-famous Chattanooga Choo Choo. Enjoy live music on the North and South Stages that both provide a unique experience for live music enthusiasts on Chattanooga's Southside. Songbirds North Stage, located upstairs, currently accommodates 200 seated visitors in an intimate setting surrounded by hundreds of vintage guitars. The South Stage, located downstairs, has standing room for up to 500 guests and an incredible new sound system.
MUSIC VENUES
Whether you like soulful singer/songwriters, classic rock n' roll, jazz, or hopping dance parties, there's a music venue for everyone in the Scenic City.
FAMOUS CHATTANOOGA MUSICIANS

Chattanooga is a city with soul. Our music heritage spans over a century and includes some of the top names of the music industry both past and present. USHER – Raised in Chattanooga, Usher grew up singing in his church choir, which is ultimately where people became privy of his talent. As time passed, Usher would become what we now know as one of the most successful artists of the current era. Usher is one of the most recognizable artists of this generation with accomplishments including multiple Billboard Number One hits, Grammy Awards, People's Choice Awards, and the list goes on. If you are in Chattanooga, you might even spot Usher, as he is known to visit the city often!
Here is a list of famous artists with Chattanooga roots.
RESTAURANTS WITH LIVE ENTERTAINMENT
Chattanooga is home to a wide array of live music venues, from intimate hole-in-the-wall's, to majestic seated theaters, to open dance floors, there is a unique experience offered for each artist and attendee. But if you're someone who prefers to enjoy bands in a cozier setting over some food and beverage, then, here's a list of bars and restaurants with live entertainment.