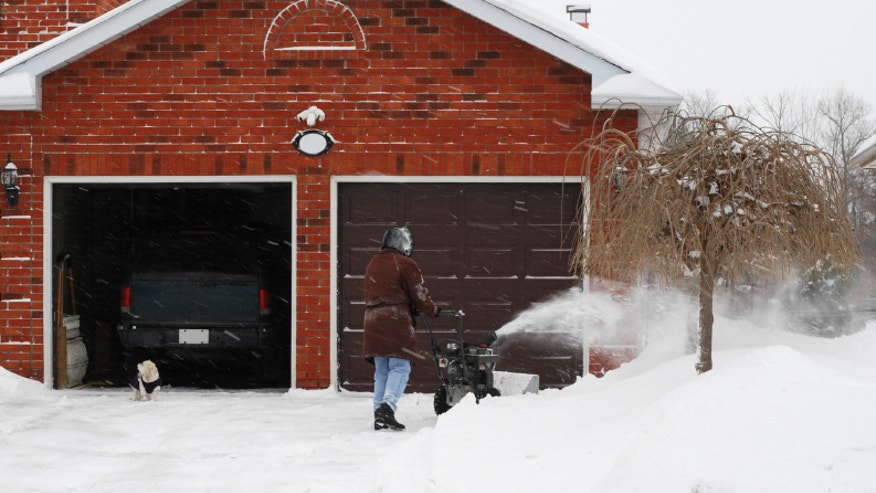 For 43-year-old Giuia Abano Grady, who lives in Gorham, Maine, and raises pigs and chickens and will soon raise cows, the work needed to prepare her 250-year-old farmhouse for the winter isn't as easy as just disconnecting a garden hose.
Besides turning off all the exterior water lines and draining her garden's irrigation system, she seals the doors and windows in her basement with plastic sheeting. Outside doors in the 1730's-era home get wrapped with insulation and plastic, and her basement gets several space heaters set on low to prevent pipes from freezing. Exterior water lines must be wrapped in heat tape and even her barn's water supply needs a heating line to keep it from icing up, she says.
The preparations were needed, as in January of this year nearly 8 feet of snow fell in a little over a month. Thanks to her and her husband's efforts, her only crisis last winter was a frozen pipe. "An hour with a hair dryer and it was all fixed," she says.
Fortunately for the rest of us, winter preparations may be as simple as installing an insulating cover to protect your outside faucets and prevent a burst pipe and flooding. But that doesn't mean you should ignore Old Man Winter's freezing breath.
A colder than usual winter is expected — thanks to the strongest El Niño in 15 years — which may bring widespread damage to many homes later this year and in early 2016, according to the United Nations's World Meteorological Organization. El Niñorefers to a weather phenomenon that is triggered by warm water in the Pacific and can cause volatile temperature fluctuations and above-average precipitation in places like California, which is starved for rain after nearly four years of drought.
And the frigid winter will follow a warmer than usual fall, which could hurt homeowners later this winter who might believe the warmer than expected temperatures could mean a less-chilly and damaging winter, meteorologist Joe Bastardi of WeatherBell Analytics in New York told MarketWatch columnist Michael Brush recently.
FULL STORY HERE