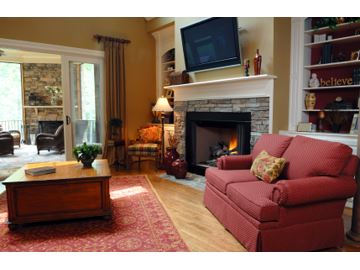 When people think of home decor, their first thought is often about interior decorating. However, there are a number of simple and affordable ways to not only improve the look of the inside of your home, but the outside as well.
One idea for outside is to plant flowers – seems pretty straightforward, but many people overlook how a bed of colourful and varied flowers can instantly make their property pop. Consider planting fragrant flowers (think lilies, daffodils, petunias, violets, daisies) so you not only give people a visual treat, but one they can also enjoy through smell.
Another idea for outdoors is to create a little area for lunches and other meals. You could put down some patio stones and get a small table with simple chairs – they don't have to be fancy – and suddenly you've added value to your yard. Lighting is another way you can add life to your backyard so you can enjoy sitting and enjoying company well into the evening.
FULL STORY