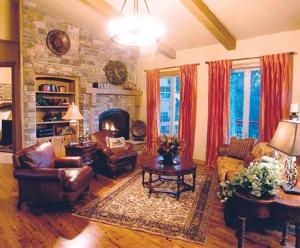 Beautiful home decor comes in as many varieties as there are people. What separates good design from poorly executed design has everything to do with attention to detail, thrift and an artist's eye. No one understands this better than Cora Martinek, owner and designer at Wedgwood Interiors, who has been in the interior design business since she was a child.
"As a kid I was always moving stuff around; I had a Barbie townhouse that I'd decorate with Play-Doh, ribbons and pill boxes — I even made faux plants," she said.
What began as a childhood talent gradually became a gratifying career. Although Martinek experimented with different professions, including obtaining a geology degree, becoming a certified paralegal and then a medical practice manager, she always returned to her first love.
"Design was always there," she said. "I always had interior design projects going on while I was working other jobs."
She opened her own interior design business more than 20 years ago in Colorado, where she worked until moving to Harker Heights two years ago when her husband was offered a government service physician's job on Fort Hood. Initially, she flew back and forth from Colorado to Texas, meeting with clients in her former state while working to decorate her beautiful new custom home overlooking Stillhouse Lake. Eventually, she completed her projects in Colorado and committed fully to embracing a new life in Central Texas. Continuing her career here, Martinek explained why she will never give up her passion for design.
FULL STORY HERE