There are many rewards and freedoms that come with owning your own home. Of course, any homeowner realizes that it requires much more responsibility and effort than renting. Among your many responsibilities as a homeowner is taking charge of home maintenance and repairs.
Nobody enjoys home repairs, and maintenance projects can be expensive and tedious. However, by staying on top of the following projects rather than procrastinating, you'll keep your home safe and livable, while also saving yourself money on costly repairs.
Prevent Frozen Pipes
Frozen pipes cause billions of dollars worth of damage each year, with the average claim at $18,000 for one single home. Even if you have insurance to cover these types of repairs, most policies have a $500 to $1,000 minimum deductible, which would need to be paid out of pocket before insurance would help cover anything.
To protect yourself, you can leave your pipes trickling on cold winter nights to encourage water flow. You can also insulate your waterline pipes with pipe sleeves, heat tape, or similar materials.
If you're on a budget (and what homeowner isn't?), you can even use ¼" of newspaper to provide some insulation. However, it's important to note that newspaper insulation obviously won't provide the same level of protection infrequent or prolonged sub-freezing temperatures.
Replace Air Filters
Air filters are incredibly easy and affordable to replace on your own. You should set a schedule where you're replacing air filters every 90 days, ideally with the changing of the seasons. By regularly replacing the air filters, you'll prolong the engine life of your air conditioner. In addition to selecting the correct filter size (very important), you should also pay attention to the MERV rating — the higher the rating, the higher the percentage of particles it collects. And while selecting a good filter is very beneficial to the health of your HVAC unit, regularly servicing your HVAC unit is just as important. Hiring a professional to maintain and clean your unit will keep it in good working order and improve the quality of the air throughout your home, which will also help keep your family healthy.
Test Your Carbon Monoxide Detector
More than three people per hour become sick from carbon monoxide poisoning, which kills hundreds of people per year in the United States alone. One way to protect yourself is to get a carbon monoxide test kit to ensure your carbon monoxide detector works. If you have a battery-operated carbon monoxide detector, replace the battery prior to testing to make sure it works.
Test Your Smoke Detector
Testing your smoke detector is another life-saving project that you can do on your own. It is easy and inexpensive to test your smoke detector and replace the batteries. Taking this simple step will protect yourself and your loved ones from potential fires.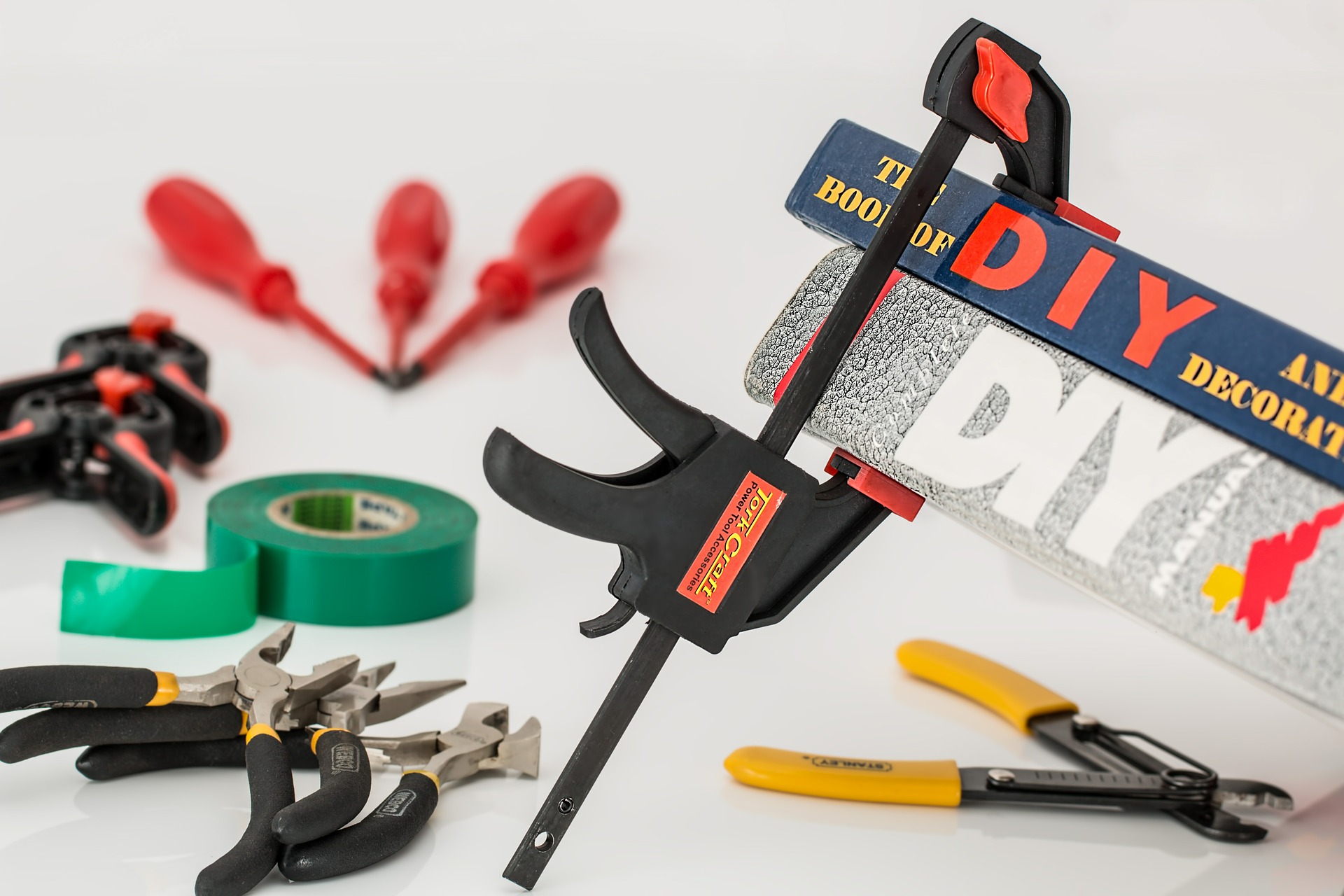 DIY or Contractor?
One final consideration is whether you should perform the home repairs on your own versus hiring a professional contractor. This boils down to a couple different factors, including your skill level at home improvement DIY projects, and your amount of free time. If you don't trust yourself to get the job done properly the first time, consider paying the extra money to ensure it's done right. As long as you do your research and go with a well-reviewed, reputable, and affordable contractor, it will actually end up saving you money in the long run.
Although home maintenance projects can be expensive, they are a cost that homeowners simply cannot afford to ignore. Procrastinating on important projects like the ones listed above can not only lead to costly repairs; it could also make your home unsafe or even deadly.
About The Author: Written by Seth Murphy of Papadiy.com.