Steam cooking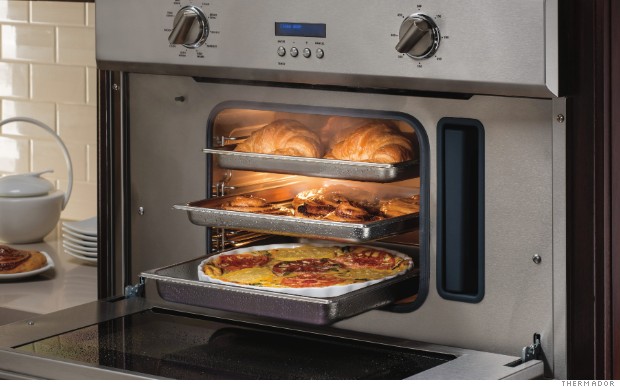 Steam ovens are becoming more popular in higher-end kitchens, said Adam Stickle, general manager of luxury home builder Primrose Homes in Pennsylvania.
Some of the steam-cooking appliances have a compartment that can be can filled with water, but he said manufactures are starting to run water lines directly to the appliances.
Touch open cabinets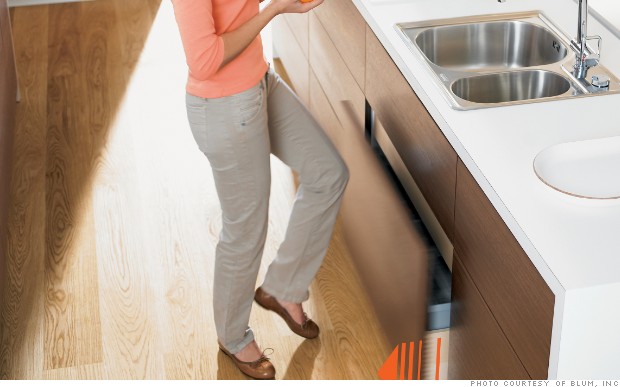 Forget cabinet hardware.
Stickle said he's been installing cabinets in high-end kitchens that open automatically with just a touch.
The minimalistic look has also led to a more integrated kitchen, according to Jason Maltas, president of luxury home builder Gordon Gibson Construction in California, with hidden storage spaces for everything.
"Think of those things like ladles and spoons that would usually be on the counter top in a vase," he said. "Instead now, they are integrated in a drawer that pops up next to the range and there's a space cut into the drawer for every utensil."
READ MORE HERE