There are a ton of things to do in Chattanooga, a lot of them outdoors and most of them absolutely unforgettable
Nashville and Memphis might be the most popular and most musical cities in the Volunteer State, but they don't call Chattanooga the Scenic City for nothing. Surrounded by the natural beauty of the Tennessee River and the mountain ridges of the Appalachian foothills, it's no wonder this outdoorsy town is replete with fun things to do for locals and travelers of all stripes.
Once in town, you'll be overwhelmed by a desire to spend a whole lot of time outside of your hotel, strolling through some of the small but mighty museums, shopping at some popular boutiques and, of course, eating your heart out at the best restaurants in town. But remember, Chattanoogans are all about taking it easy, keeping it local and making sure to partake in activities with an eye towards all things sustainable.
As usual, we're here to help. In no particular order (how could you ever choose just one thing to do in such a wonderful city?) here is a list of some incredibly fun sights and attractions to tackle in town. Get ready to explore…
Done something on this list and loved it? Share it with the hashtag #TimeOutDoList and tag @TimeOutEverywhere.
Find out more about how Time Out selects the very best things to do all over the world.
Best things to do in Chattanooga
What is it: Tennessee whiskey is famous all over the world… and for good reason. Home to dozens of distilleries before prohibition, the city was out of the production game for more than 100 years until Chattanooga Whiskey started cranking out that sweet liquor once more. Take a guided tour or just swing through the tasting room for some of the 1816 cask or reserve whiskey, plus whatever experimental batch the staff is currently working on.
Why go: To get your hands on a bottle of the city's local spirit, of course.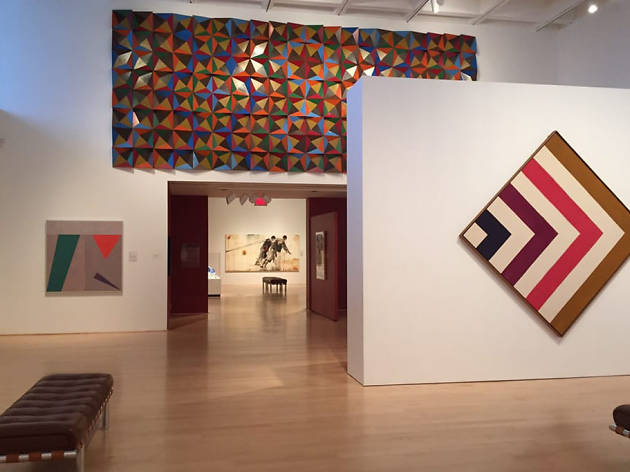 2. Hunter Museum of American Art
What is it: Chattanooga's art scene is one of the best in the Southeast, and it's in no small part due to the city's investment in public art and arts education. While the Hunter Museum of American Art is definitely smaller than the neighboring High Museum in Atlanta, it certainly punches above its weight class in terms of its world-class exhibitions and diverse permanent collection with works from the 18th century onward.
Why go: First Sundays are free, but at just $15 for admission to both buildings, you'll get a bargain any day, one that will let you browse through the gorgeous museum while admiring one of the best panoramic views of the city.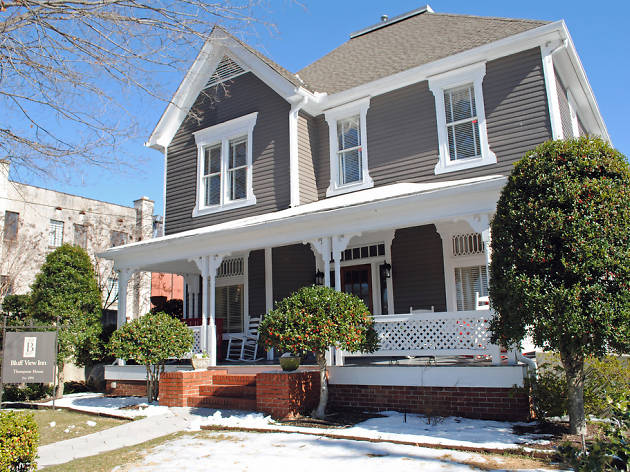 3. Bluff View Art District
What is it: An absolute must-visit, this city gem offers a mix of Victorian and Italian-inspired architecture. Book a room at one of the historic bed and breakfasts, stroll through the River Gallery Sculpture Garden, peek your head into a local gallery, find one of the tucked-away courtyards with a quietly bubbling fountain and then enjoy a quality meal at one of the top-notch restaurants around the area. Before you leave, be sure to stop for a coffee and a house-made pastry at Rembrandt's and revel in the gorgeous patio.
Why go: You'll get to pretend you're in Europe while exploring the Southern part of the United States.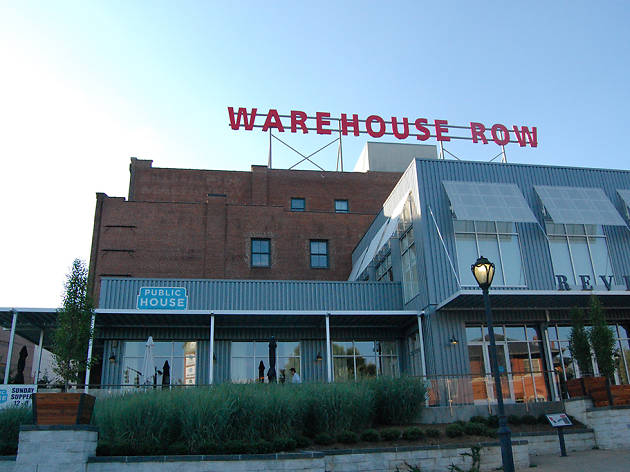 What is it: Established in 1904, this unique shopping area has been revitalized in recent years. Today, you can find everything from local boutiques specializing in exotic orchids (yes, seriously) to staples like J. Crew and Anthropologie. After you indulge in some retail therapy in the gorgeous main building, grab some small plates and a cocktail at the upscale Public House or a killer bowl of ramen at Nashville import Two Ten Jack.
Why go: This is basically a re-imagined mall for adults. Think of it as a shopping mecca. Why wouldn't you visit it?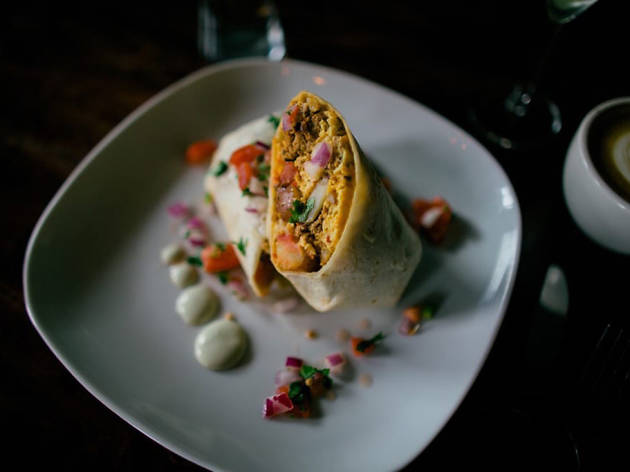 What is it: If you're after a dimly lit, relaxing spot to have a conversation over a quality draft beer, then Bitter Alibi is your go-to. Usually filled to the brim with the city's 20-somethings and young professionals on the weekends, it's a great spot to spread out and play one of the available board games on a weeknight. The bartenders are friendly and definitely know their craft beer, and you'll absolutely want to take advantage of their killer kitchen, which serves everything from shareable snacks like pimento cheese to Korean noodle dishes and brunch on the weekends.
Why go: The rotating beers on tap are stellar and so is the cozy basement bar setting.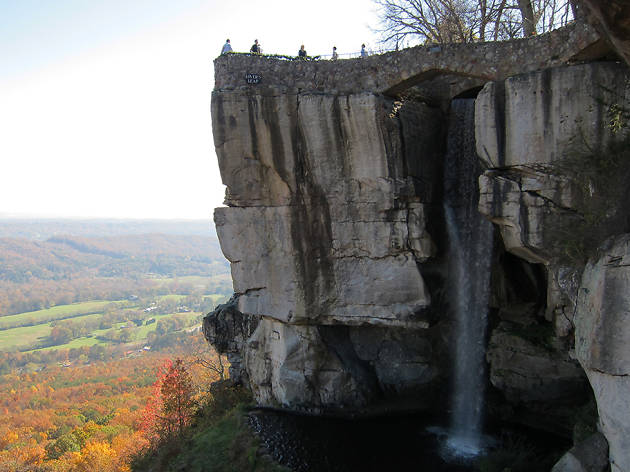 What is it: Rock City is arguably Chattanooga's most famous tourist destination—there are barns all over the South that are painted with the famous directive, "See Rock City." Perched atop Lookout Mountain, visitors will be able to cross a 180-foot long suspension bridge, scale a climbing wall, see an impressive waterfall and look out over seven different states from a single viewpoint at Lover's Leap. The gnome-filled Fairyland Caverns built in 1947 are a bit of a head-scratcher these days, but it wouldn't be Rock City without them.
Why go: Visit Rock City is an only-in-Chattanooga activities. Notice how the mid-century quirkiness that permeates the space perfectly complements the incredible views.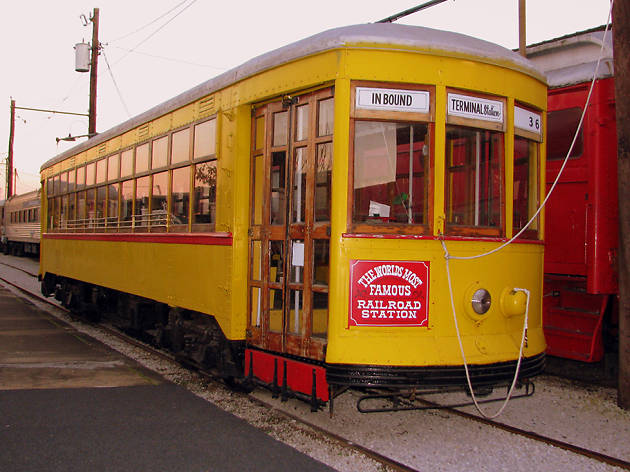 What is it: Listed on the National Register of Historic Places, this early 1900s train station is now a bustling complex with extensive outdoor gardens, a recently remodeled hotel, the state's second open container street, shops, bars, restaurants and entertainment venues.
Why go: The destination put Chattanooga on the map and is the perfect example of reinventing long-ago founded establishments to reflect the new times we're living in.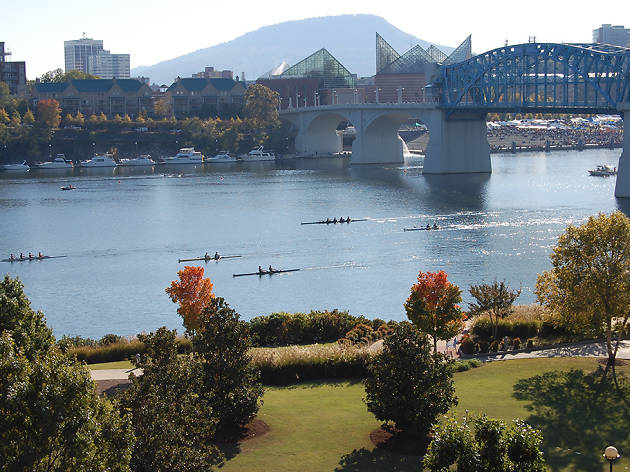 What is it: The North Shore neighborhood is centered on the strip of fun local shops, restaurants, cafes and bars along Frazier Avenue. It's easy to spend an entire afternoon walking the pedestrian bridge, shopping, eating and sipping your way through this popular and family-oriented area.
Why go: The fully walkable neighborhood is an ideal destination for those seeking to spend some time outdoors. The local boutiques, offering vintage and antique finds among other things, add some luster to the area as well.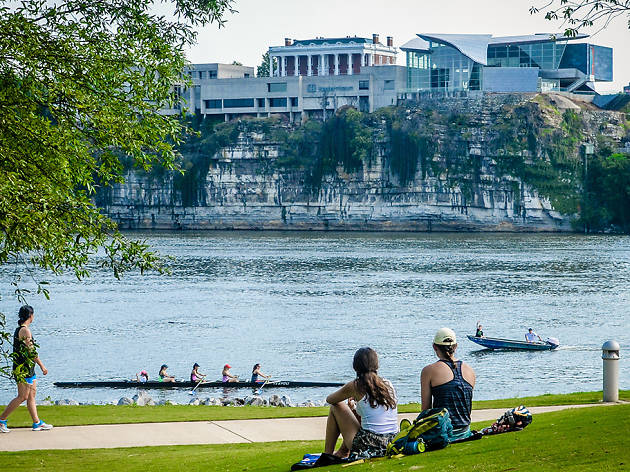 What is it: This huge park is home to one of the world's largest foot bridges, Walnut Street Bridge, has an interactive water fountain and rock climbing facilities. And that's jus the start of it. Of course, if you're not feeling so energetic on your visit, simply find a spot within the verdant Peace Grove and relax with a picnic.
Why go: TTo ride a tiger on the ancient carousel, naturally. This beautiful wooden wonder – which also has ostriches, elephants and giraffes to ride – has been here since 1894.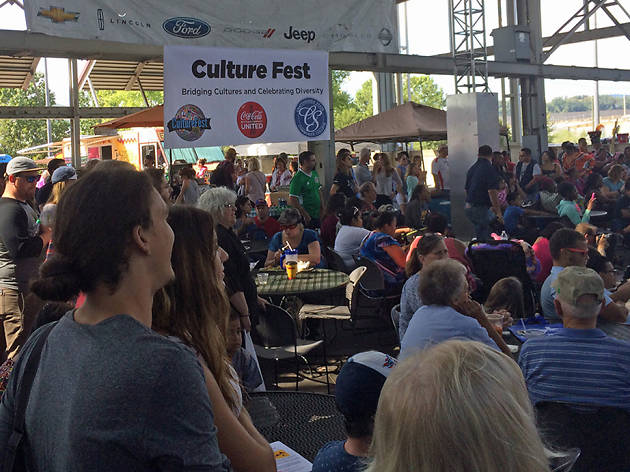 What is it: Every Sunday of the regular season, you can find the city's best craftspeople, makers and farmers down at the First Tennessee Pavilion. Stroll through the collection of booths—sampling as you go, of course—pick up a unique souvenir, chat with some locals and even catch some live music while browsing.

Why go: You should always visit the local market but this one calls for extra attention, home to some truly delightful characters that will add flavor to your outlook on the city.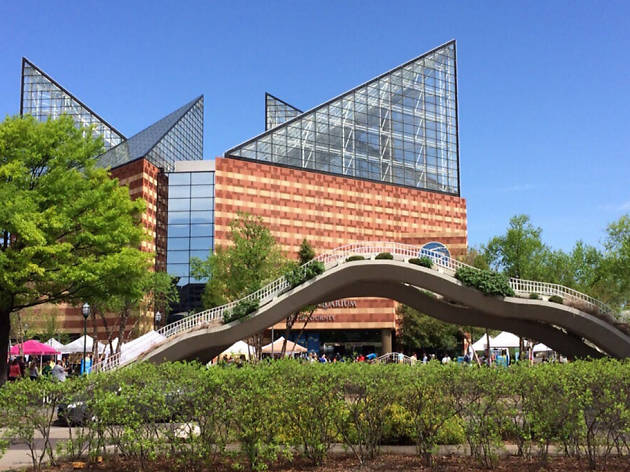 What is it: Open since 1992, the Tennessee Aquarium is one of the world's largest freshwater aquariums. Now split into two buildings, you can choose to explore the space via River Journey or the newer Ocean Journey. It's probably best to block out at least two hours for your visit, but it's better to bank on spending a whole afternoon taking in all of these world-class exhibitions.
Why go: You'll learn all about the wildlife that has shaped Chattanooga in specific and Tennessee in general.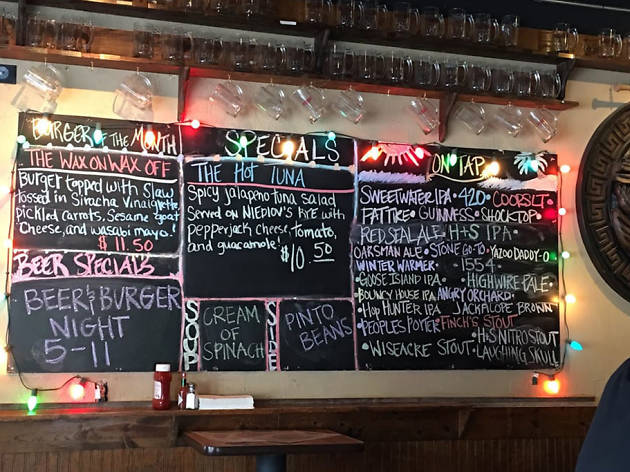 What is it: The consensus is that Tremont Tavern is the bar for serious locals. It's no nonsense and no frills, but you'll find their big, greasy burgers to be some of the best you've ever had.
Why go: To play trivia on Mondays or revel in the famous beer and burger deal on Thursdays.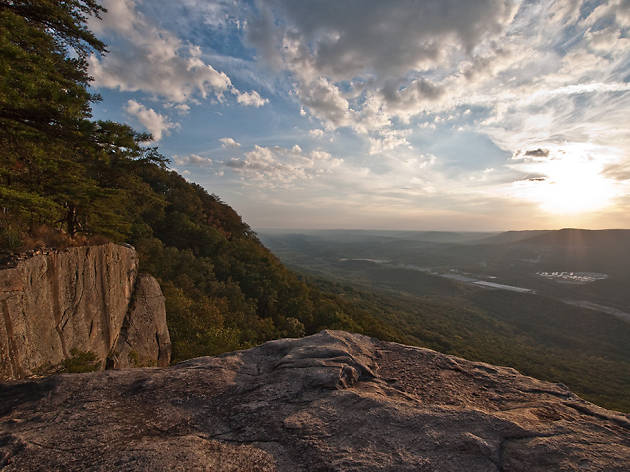 What is it: If you want to enjoy the outdoors, there's no better destination than the three-mile round-trip hike up Lookout Mountain from the historic Cravens House to Sunset Rock. Easily accessible from downtown, visitors can park for free and choose from a couple of different trails depending on how adventurous they're feeling. Word to the wise: the most direct route is short and sweet, making this a great afternoon activity.
Why go: No matter which trail you choose, you'll be rewarded with a breathtaking panorama of the Tennessee River Valley.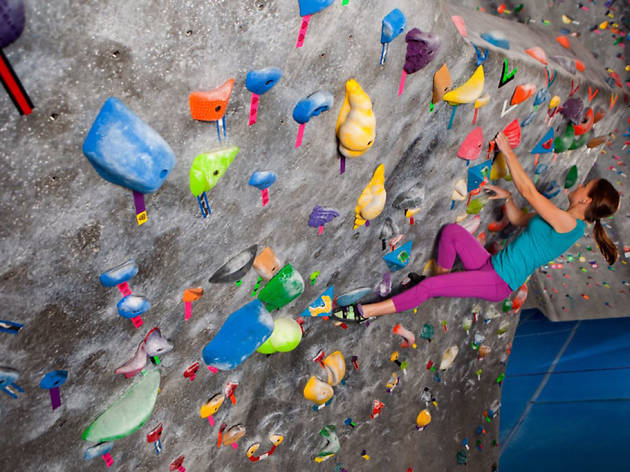 14. High Point Climbing and Fitness
What is it: Aside from being an architectural marvel that houses some of the most unique climbing walls in the country (one you can climb yourself!), it's relatively cheap to get in. An all-day pass will set you back just $17 and they offer quick lessons for beginners.
Why go: Always dreamed of scaling a building (or a similar structure)? Now you can.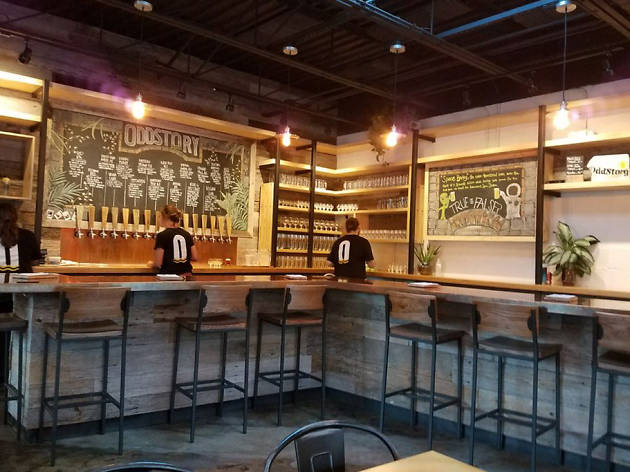 What is it: Beer snobs are sure to find something to love with 16 taps of beer, but Oddstory's welcoming and unpretentious vibe is what makes this a local favorite.
Why go: From a solid American pale ale to barrel-aged and seasonal limited releases, there's a refreshing pint available to please any palate. Grab a seat at the open-air bar on a sunny day, play some rounds of trivia or see a live band, depending on the night.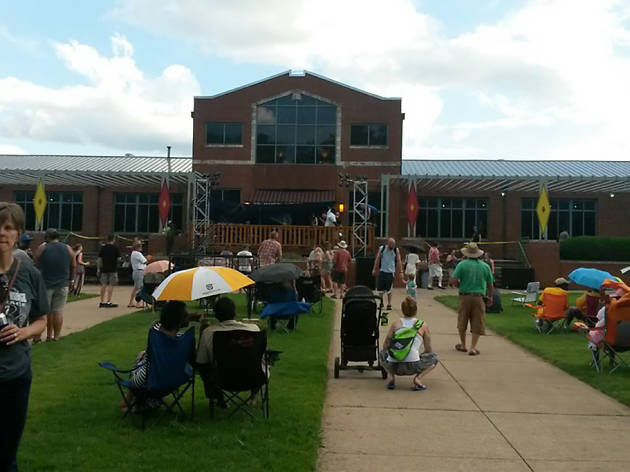 16. Bessie Smith Cultural Center
What is it: Blues legend Bessie Smith was born in Chattanooga and the city honors her legacy with the Bessie Smith Cultural Center.
Why go: The museum is small but it's definitely a quality one. Check out the African American-focused art and get swept away by the timeless songs by the Empress of the Blues.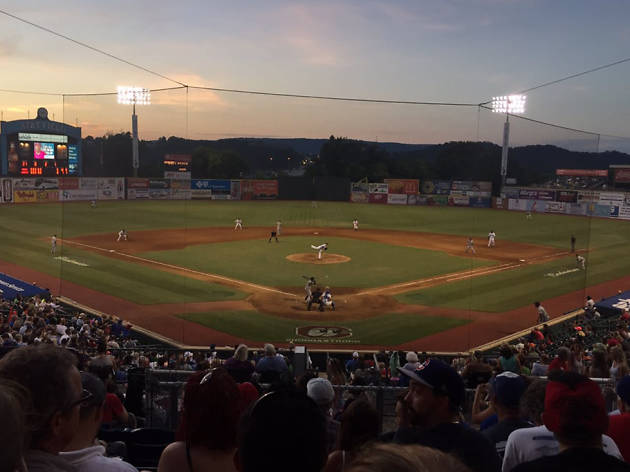 What is it: Chattanooga boasts a solid minor league baseball team that's beloved by locals. The lovely 6,000-seat stadium is right in the middle of the action downtown, making it easy to reach from any of the city's top hotels.
Why go: With tickets starting at just $10 a pop and plenty of cheap, cold beer, this is one of the best budget-friendly nights out in the city. Bonus: The stadium is right on the Tennessee River, ensuring that a nice cool breeze will intermittently sweep through the stands on even the hottest summer nights.
By Hilli Levin