Work in style in a beautiful and functional home office.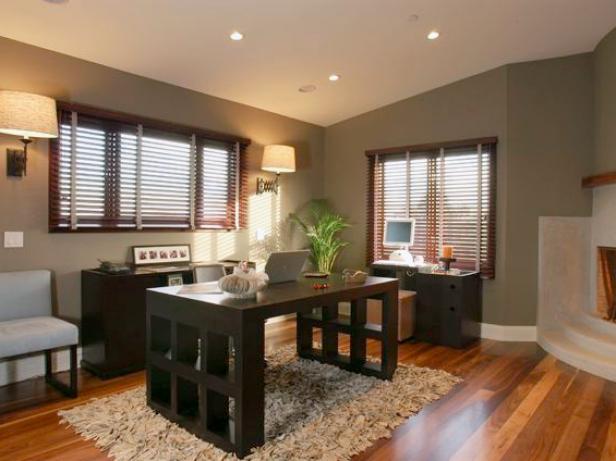 Whether your home office is designated space for running a business, the occasional telecommute, or simply a nook for paying bills and organizing your schedule, you deserve more than a metal desk and extra chair stuffed into a spare corner. Why? An office that reflects the design and comfort of the rest of your home is a place you'll want to burn the midnight oil. Here are 10 tips for creating a charming, practical work space.
1. Location, location, location. You'll likely spend many hours in your home office, so don't stiff yourself on space (e.g. squishing a tiny desk into a windowless closet to preserve the rarely-used guest room). Also consider traffic flow and your ability to withstand distractions. Do you work best in the thick of activity, or should your office be tucked away in a quiet space? If clients will be stopping by, a private space with ample seating is a must.
2. Don't sacrifice form for function. Your desk, shelves, and storage should serve you, not the other way around. Consider your workflow and what items you need at your fingertips before investing in furniture, and then look for pieces that are both beautiful and functional. Home office furniture should complement other rooms in your house instead of screaming "soulless cubicle." If your home has traditional décor, warm wood and soft, comfy chairs or a loveseat are ideal if you have the space. A contemporary home office can feature artistic pieces or modern metal furniture.
3. Invest in a great chair. You spend hours parked in your office chair; a beautiful, ergonomically-correct, comfortable seat is worth every dime.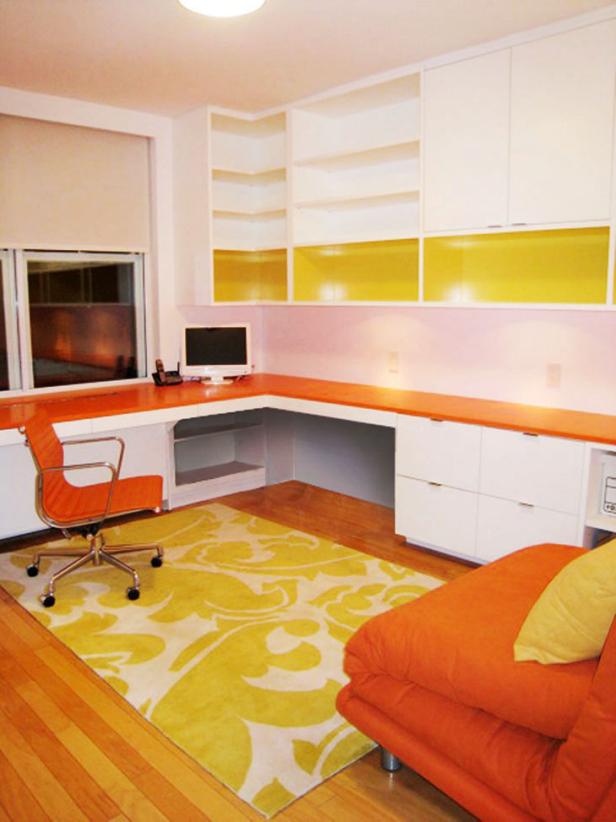 4. Paint the walls a color you love. Forget "office beige": you need a color that gets your work motor humming. For some people, that's a bright, cheery color like orange or lime green. Others need a calming shade like botanical green or sea foam blue to perform. Find out more about how certain colors can affect your mood.
READ MORE HERE